Total Focus is proud to offer our new Culinary Services Centre to the foodservice trade in Ontario! Our facility is a multi-purpose facility and we feel it is unique in that not only does it include an industrial kitchen, office and meeting space, we also have a mixology centre!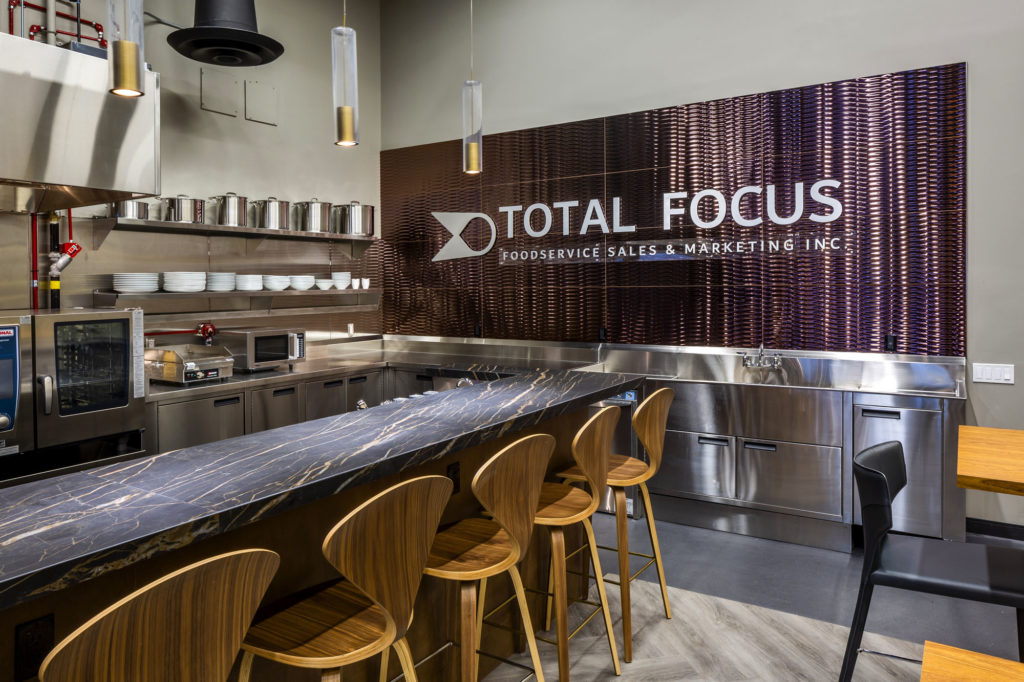 This incredible new facility is located in Pine Valley Business Park in Woodbridge and is within close proximity to the 401, 400, 404, 427 and the 407 highway network in the greater Toronto area.
A brief summary of the services offered within this facility include:
Product Innovation Sessions
Menu Development
Product Training
Product Photo Shoots
Product Evaluation and Focus Group Sessions
Office Meeting Space for Sales Meetings
Our Culinary Services Centre was designed with you in mind! We encourage you to come for a tour and see for yourself how we can help your foodservice business prosper!