Canada Dry Mott's
Canada Dry Mott's portfolio includes a variety of beverages including Clamato, Garden Cocktail, Welch's, Snapple, Mr. & Mrs. T's and Rose's as well as Fruitsations Applesauce. Explore our fun and flavourful world.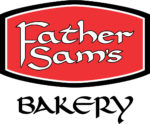 Father Sam's Bakery
Produces a premium line up of flour wraps and flavoured tortillas. All flour wraps and tortillas are trans-fat free, cholesterol free and certified OU Kosher

Gay Lea
Fluid Milk and Cream, Butter Prints, Butter Portions, Cultured Products which include Cottage Cheese, Sour Cream, varieties of real Whipped Cream, Lactose Free Products and Non Dairy Products. Ivanhoe Cheese produces award-winning artisan cheddars as well as an extensive selection of specialty cheeses. Salerno offers a wide range of high quality, traditional Italian cheeses.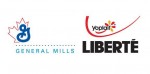 General Mills
Nourishing lives with Nature Valley, Cheerios, Fiber One, Betty Crocker, Green Giatn, Old El Paso and Pillsbury. Yoplait and Liberte, both divisions of General Mills, offer a wide variety of yogurt and fresh dairy products including Greek Style.

Harlan Bakeries
Pie and Tart Shells and a wide variety of Apple Valley Bake & Serve and Thaw & Serve Pies.

Greco International Cuisine
Premium line of fully cooked and flash frozen signature entrée kits, rice, noodles, sauces and appetizers including such items as: Vegetable Fried Rice, Vegetable Lo Mein, Sticky White Rice, Sesame Orange Chicken, Sweet & Sour Pork, Black Pepper Chicken, Chicken Potstickers, Egg Rolls and Spring Rolls.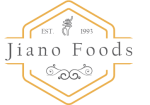 Jiano Foods
Frozen Gourmet Sauces, Fresh Pasta Products, Bruschetta Mix and Garlic Spread.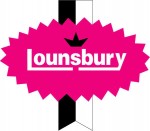 Lounsbury Foods
Cocktail Seafood Sauce, Horseradish and Mint Sauce

Maid-Rite Steak Company
Beef Sandwich Steaks, Beef Products, Prepared Meatballs, Precooked Products, Value Added Veal and Pork Products and a complete line of Purees.

Marc Angelo Foodservice
Concord Premium Meats offers a wide variety of products under the MarcAngelo and Skoulakis brands with strength in the skewered meat, cooked poultry and imported deli meat categories.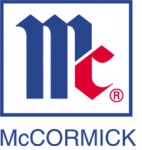 McCormick Canada Inc.
Clubhouse Spices, Olives, Extracts, Food Colours, Keen's Mustard, Billy Bee Honey, Thai Kitchen-Asian Inspired Ingredients, Old Bay Seasoning, Lawry's Seasoning Salt & Dry Rubs, Supherb Farm Frozen Herbs & Pastes, French's Condiments, Frank's Red Hot Sauces and Cattlemen's Base and Finished Sauce.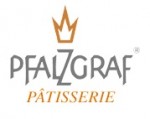 Pfalzgraf Canada Inc.
Real Cream Tortes, Cheesecakes, Assorted Sheetcakes, Seasonal Cakes and No Sugar Added Cakes.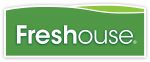 Freshouse
Bellitalia and Gold Label foodservice protein brands including fresh and frozen side bacon and peameal bacon.

Stone Straw
North America's largest independent straw maker and has been dedicated to serving the changing needs of the Canadian Foodservice industry by manufacturing products such as plastic drinking straws, coffee stirrers, molded bar supplies, pizza supports, portion cups with lids and PET clear cups.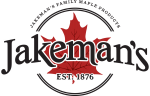 Jakeman's Maple Products
Maple Syrup and sugar manufactured in Ontario, bulk bag in the box and individual portions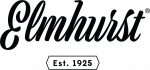 Elmhurst
Elmhurst 1925 is a plant-based food and beverage company located in Elma, New York. The company manufactures and sells non-dairy, plant-based milks made from nuts, grains, and seeds.

Wagyu
The world's first premium, plant-based food company.